The Auto Channel's Automotive Teaching Institutions Guide
Find a college near you that offers training in automotive technology.
Instructions
Select the LOCATION in the box
Use the "Start Search" button to begin your search.
© 2001 the Consortium for Automotive Education
Due to technical difficulties, the complete May 18, 2013 show is not available in the archive at this time. Look for it in the archives next Saturday. We apologize for any inconvenience.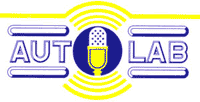 The Auto Lab is an automotive broadcast series about the automotive industry, its history, and its culture, presenting the ideas of leading college faculty, authors, and automotive practitioners in a relaxed, conversational format.
New programs air
Saturdays at 8:05 a.m. Eastern Time
Sep 29, 2012

Robert Erskine, Senior European Correspondent, London England - "PRUNING AND SWORDS AT DAWN - THE 2012 PARIS INTERNATIONAL AUTO SHOW"
Sharon Sudol & John Russell, Senior Correspondents - 1. 2013 JAGUAR XJ 3.0 sc; 2. "CALIFORNIA LEGALIZES DRIVERLESS CARS"
David Bennett, AAA Auto Buying Expert - " YOU CAN NEVER BE TOO PREPARED WHEN SELLING YOUR CAR INDEPENDENTLY"

AutoLab Host

Professor Harold Wolchok - Host of The AutoLab
This Week's Guest Automotive Experts - Saturday, 29 September 2012

Harold Bendell - Major World


Fred Bordoff - New York Center for Automotive Technology (NYCAT)


Robert Erskine - Senior European Correspondent from London, England


Joe Guarino - Joe Guarino Automotive Repairs and Access Automotive Communications

Jerry Pastore - D&J Diagnostic and The Consortium for Automotive Education


Johanna Pastore - D&J Diagnostic Center


Nick Prague - Metropolitan Transportation Authority Training Superintendent and Rockland Community College, SUNY


Bill Sharfman - Automotive Journalist and Consultant