The Auto Channel's Automotive Teaching Institutions Guide
Find a college near you that offers training in automotive technology.
Instructions
Select the LOCATION in the box
Use the "Start Search" button to begin your search.
© 2001 the Consortium for Automotive Education
We have fixed a problem you may have been experiencing with our archives going back to December 2013. We apologize for any problems you were experiencing. Thank you for listening to The Auto Lab.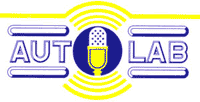 The Auto Lab is an automotive broadcast series about the automotive industry, its history, and its culture, presenting the ideas of leading college faculty, authors, and automotive practitioners in a relaxed, conversational format.
New programs air
Saturdays at 8:05 a.m. Eastern Time
May 04, 2013

Robert Erskine, Senior European Correspondent, London England - "FIDELITY FIDUCIOUS BANK!"
Sharon Sudol & John Russell, Senior Correspondents - "2013 MITSUBISHI OUTLANDER REVIEW"
David Butler, Consumers Union - "DISTRACTED DRIVING: CONSUMERS UNION SAYS NEW GUIDLINES ARE GOOD FIRST STEP"
Robert Sinclair-AAA New York - "SIX MONTHS AFTER SANDY, NEW YORK FUEL SUPPLY CHAIN STILL VULNERABLE"

AutoLab Host

Professor Harold Wolchok - Host of The AutoLab
This Week's Guest Automotive Experts - Saturday, 04 May 2013

Harold Bendell - Major World


Fred Bordoff - New York Center for Automotive Technology (NYCAT)


Tim Cacace - Master Mechanix Auto Body and Auto Repairs and the Consortium for Automotive Education


Libby DeMarco - Broadway Sunoco Station, Jersey City, New Jersey


Robert Erskine - Senior European Correspondent from London, England


Audra Fordin - Great Bear Auto Repairs and Auto Body


Michael Porcelli - Central Avenue Info and I-Car


Joanne Porcelli, Esq. - -


Nick Prague - Metropolitan Transportation Authority Training Superintendent and Rockland Community College, SUNY