The Auto Channel's Automotive Teaching Institutions Guide
Find a college near you that offers training in automotive technology.
Instructions
Select the LOCATION in the box
Use the "Start Search" button to begin your search.
© 2001 the Consortium for Automotive Education
Due to technical changes at the WABC studios, The Auto Channel will not be able to cybercast live streams of The Auto Lab at this time. We will continue to make archives available until a solution is found. Thank you for listening to The Auto Lab.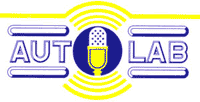 The Auto Lab is an automotive broadcast series about the automotive industry, its history, and its culture, presenting the ideas of leading college faculty, authors, and automotive practitioners in a relaxed, conversational format.
New programs air
Saturdays at 8:05 a.m. Eastern Time
AutoLab Host

Professor Harold Wolchok - Host of The AutoLab
This Week's Guest Automotive Experts - Saturday, 20 July 2013

Harold Bendell - Major World


Fred Bordoff - New York Center for Automotive Technology (NYCAT)


Robert Erskine - Senior European Correspondent from London, England


Audra Fordin - Great Bear Auto Repairs and Auto Body

Howard Lepzelter - Access Automotive Communications


Michael Porcelli - Central Avenue Info and I-Car


Joanne Porcelli, Esq. - -


Holly Reich - Automotive and travel writer, contributing to a variety of publications including Edmunds.com, Rides, Elite Traveler, and AutomotiveRhythms.com